Last week on the 28th of September, the long anticipated final event of the AEROFLEX project was held at the ZF Test Track in Jeversen, Germany. During the full-packed day, over 80 guests attended the event live at the ZF location and another 100 to 200 guests from all around the world joined online. During this hybrid-event, several presentations about the processes of the project and the project results were shared with the audience. To have a look at the presentations, please click here.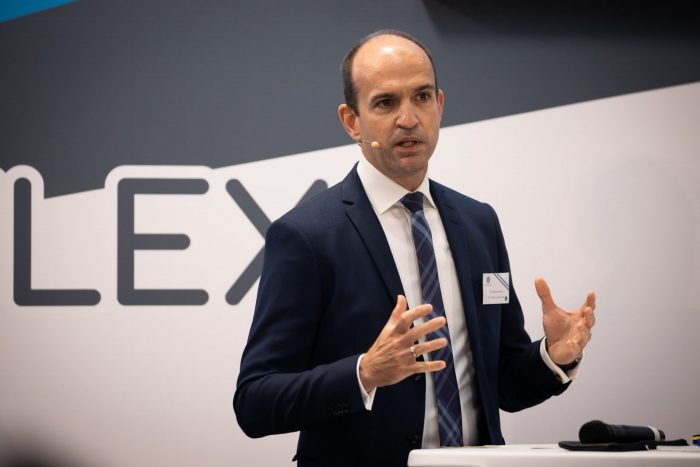 The presentations were alternated by live demonstrations of the AEMPT and Smart Power Dolly, European modular system (EMS) and AEROLOAD on the Test Track. Also, the Smart Loading Units, the Cargo Volume Detection, and the Puzzle Software & van Eck Trailer were demonstrated.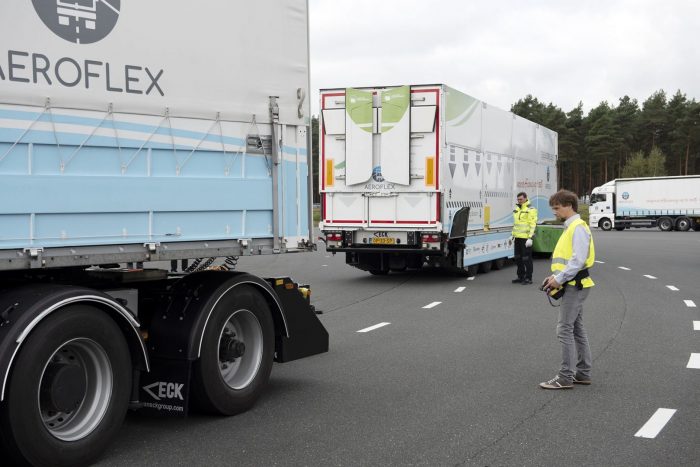 The guests could furthermore enjoy a warm buffet lunch and home-made barista coffees, whilst networking with the other attendees.
The full day of presentations and demonstrations was closed by a vibrant discussion of the esteemed AEROFLEX-panel, where topics for more efficient innovations for safer transport contributing to the zero emission reduction including legislative adaptations were engaged. The panel discussion was given an extra interesting dynamic by the participation of two representatives from the European Commission. Overall, the panel shared a positive outlook on the future for energy-efficient long-haul road freight transport.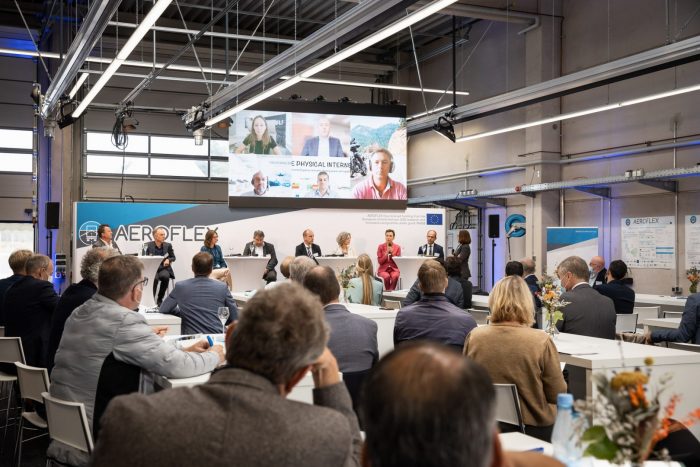 We want to thank everyone who contributed and/or participated in the AEROFLEX Final Event!