This brochure provides a comprehensive overview of the Green Vehicle projects that INEA is managing, with a total EU contribution around €370 million.
On page 12 you can find the AEROFLEX project.
The Green Vehicle calls are an integral part of the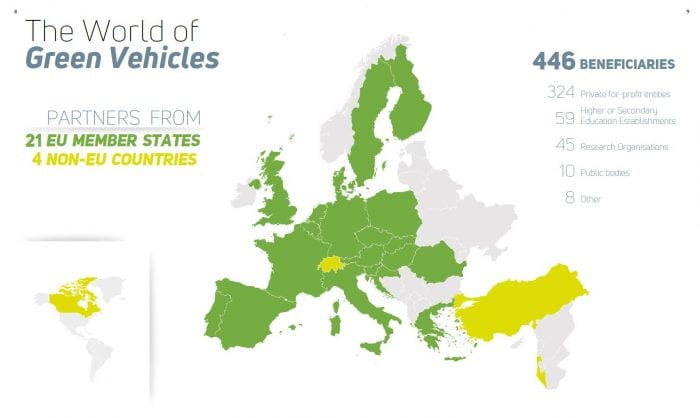 Transport Work programme in Horizon 2020. Based
on research roadmaps defined in cooperation with
the contractual public-private partnership European
Green Vehicles Initiative (EGVI) as well as other
stakeholders, calls focus on decarbonisation, energy
efficiency of vehicles and alternative powertrains.
Click here to read the full brochure
More information:
INNOVATION AND NETWORKS EXECUTIVE AGENCY
European Commission
W910
B-1049 Brussels
http://ec.europa.eu/inea
E-mail