Intermediate result by partners: WABCO, FHG and MAN – October 2020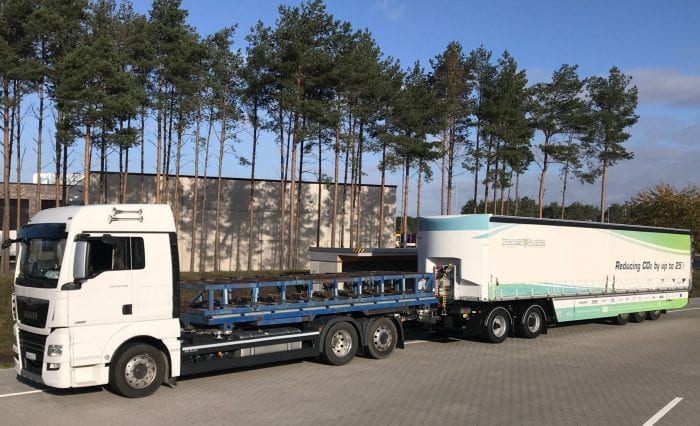 The commissioning of the EMS1 vehicle including the truck, e-dolly and e-trailer took place at WABCO premises.

The EMS1 vehicle has been built integrating the intermediate results of already performed tasks. The new wireless vehicle interfaces has been commissioned and tested since they are a precondition for applying and testing the global Energy Management System. When the commissioning tests are finished successfully, the vehicle will be handed over to IDIADA for the test drives.
Objective: Identifying and solving problems in the drive and communication system
Research: Powertrain and communication technology
Result: Most things were working due to earlier testing steps. Some problems were encountered.
What will it be used for: Fuel consumption tests
Impact: Fuel saving